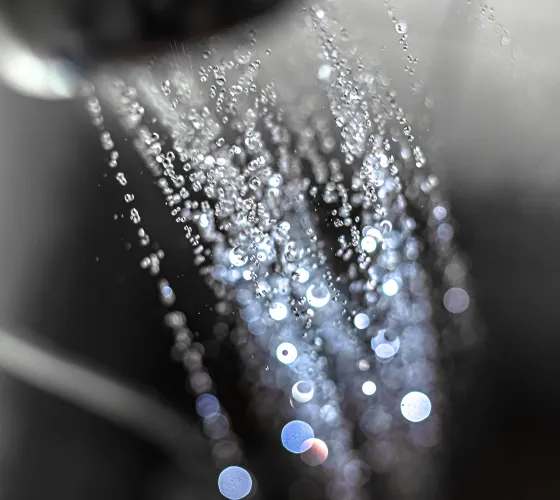 A-Total Plumbing is
Your Call for Hot Water Issues
You're quick to notice when there's not any hot water working in your home. You use it multiple times on a daily basis; showering, washing hands, doing laundry, cooking, cleaning, etc. In the event of zero hot water, your water heater is the most likely culprit. When dealing with your water heater, it's best to bring in a professional to handle it. Our team at A-Total Plumbing is trained to assess your water heater and provide you a long-lasting solution to keep your hot water running.
How to Know if
Your Plumbing Needs Repair
Water heaters have a lifespan of 8 to 12 years, but at some point repairs and maintenance will be necessary. Hot water issues can be extremely frustrating since you don't realize how often you need hot water until it's not working.
A few hot water issues A-Total Plumbing can solve include
Your water is not getting hot enough
There is zero hot water in your home
You run out of hot water quickly
Your hot water pressure is poor
Our team at A-Total Plumbing is highly experienced in solving hot water issues. Since 2001, we have been providing our customers with long lasting solutions for hot water issues. A-Total Plumbing is prepared to go above and beyond to provide you the service you need.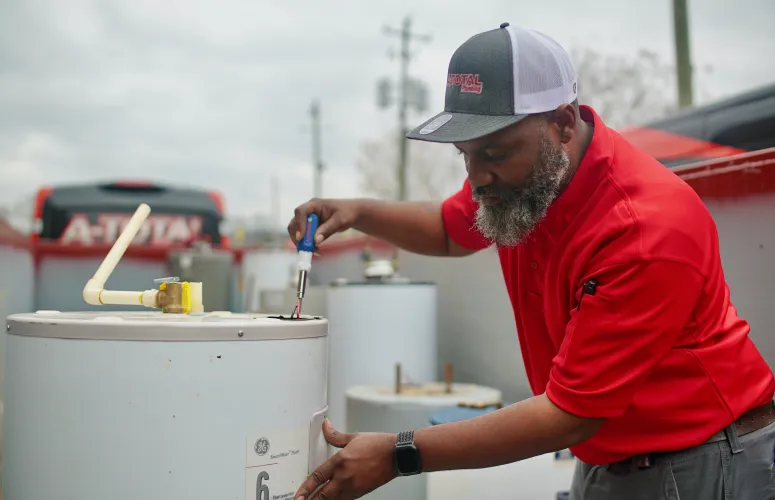 Tips / Troubleshooting
If you're in a bind, you may want to try a few solutions on your own before calling a plumber. Below are a few tips on trying to fix your hot water:

Be Patient

If you've run out of hot water, wait 20 to 30 minutes. Water heaters can only hold a certain amount of water but take 20 to 30 minutes for more water to be heated. If you've waited for the recovery time and there's still zero hot water, then it's time to call a plumber.
Time Your Showers

Your hot water can quickly drain during a shower. Aim to take 10 to 15 minute long showers to prevent you from running out of hot water.
If It's Been Cold, Check Your Pipes

If you have been experiencing extremely cold weather, your pipes could be frozen and restricting hot water flow.
Check How Old Your Water Heater Is

Water heaters have a lifespan of 8 to 12 years, so if your water heater is in that age range or beyond, it may be time for a water heater replacement compared to just a repair.

Water heaters can be difficult to figure out so it's still a great idea to have a plumber come out. A-Total Plumbing is here to help you with your hot water issues.