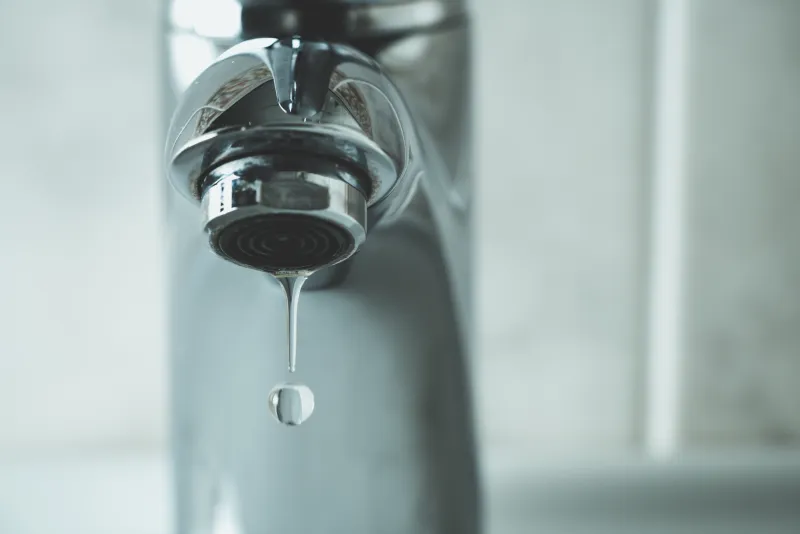 A-Total Plumbing is Your
Call for a Leaky Faucet
Faucets are an important fixture in your home. At some point as a homeowner, you're going to have a leaky faucet or low water pressure. Whether it's a leaky faucet or you need a replacement, A-Total Plumbing will provide you with a long-lasting, high-quality solution.

Different Services Offered
Your home's faucets are not only decorative but a practical fixture that is an integral part of your day-to-day life in your home. When you're experiencing faucet problems, it can be extremely frustrating, but A-Total Plumbing is here to help!
We provide inspections, maintenance, repairs and installations for:

Bathroom
Faucets

Kitchen
Faucets

Shower
Heads

Outdoor
Spigots
Well-Trained to Inspect and
Fix Faucets
While faucets can seem like a simple fix, it's best to call a professional to handle the repair or installation to make sure it is done properly. Our plumbers are well-trained to inspect and fix faucets to provide you with a permanent solution to your faucet problems. A-Total Plumbing is available day and night to fix your faucets!
Common Problems and Solutions
If you're in a pinch and can't call a plumber, below are a few common problems & their quick fixes to buy you some time before calling a professional.

Dripping or Leaky Faucet?

While a leaky faucet might not seem like a big deal, it could cause you to waste over 3,000 gallons of water over a year! Normally, a leaking faucet is caused by damaged washers on the inside. Changing out a washer can be an easy fix, but if you feel uncomfortable, call a professional!
No Water Flowing Out Of The Faucet?

If you turn on the faucet and no water is flowing out, it could be a blockage in the drain. The blockage normally consists of dirt and debris. Before taking apart the sink pipe to clean all the valves, you should check for a closed shutoff valve, this could be the other cause of no water coming from your faucet. Check the valve on the wall underneath the sink to make sure it is open, not closed.

Low Water Pressure?

If there is only a trickle when you have your faucet on full blast, build up could also be the cause of this issue. Dirt and debris could build up in the spray diverter or aerator which restricts the water flow, resulting in low water pressure. If you remove the spray diverter and aerator and soak them in a vinegar solution, you could get rid of the build up and improve your water pressure.

Other Faucet Issues?

For other faucet issues, A-Total Plumbing is here to help 24/7 to provide you with a high-quality solution.